Each profiling zone of PentaSpray system consists of five (penta) different size spray nozzles.
The combination of the five spray sizes gives twice as good profiling accuracy compared to the traditional 4-nozzle systems. PentaSpray also includes a water supply system and dedicated PLC-based controls.
The complete system is based on well-known and accepted industry standard water handling technology. Utilizing standard spray nozzles and other components makes PentaSpray both extremely reliable and easy to service.
Water supply system of PentaSpray consists of modern most reliable components and PLC based controls for such as water pressure and temperature. The same PLC can include optional moisture algorithm which work seamlessly together with the PentaSpray assuring good moisture profiles at all times.
Atomizing air supply system is not needed which makes the system economical to install, use and maintain.
Typical zone spacing of cd moisture control with PentaSpray is 100mm. Spray capacity of each profiling zone is 0-1.2 Ltr/min.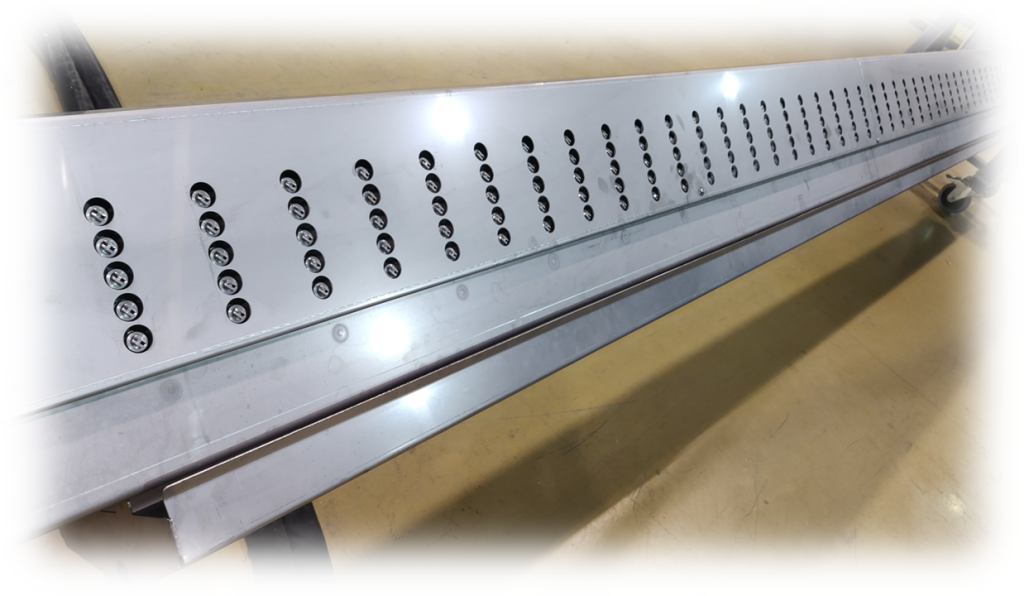 Sprayboom factory tested and ready to deliver for customer.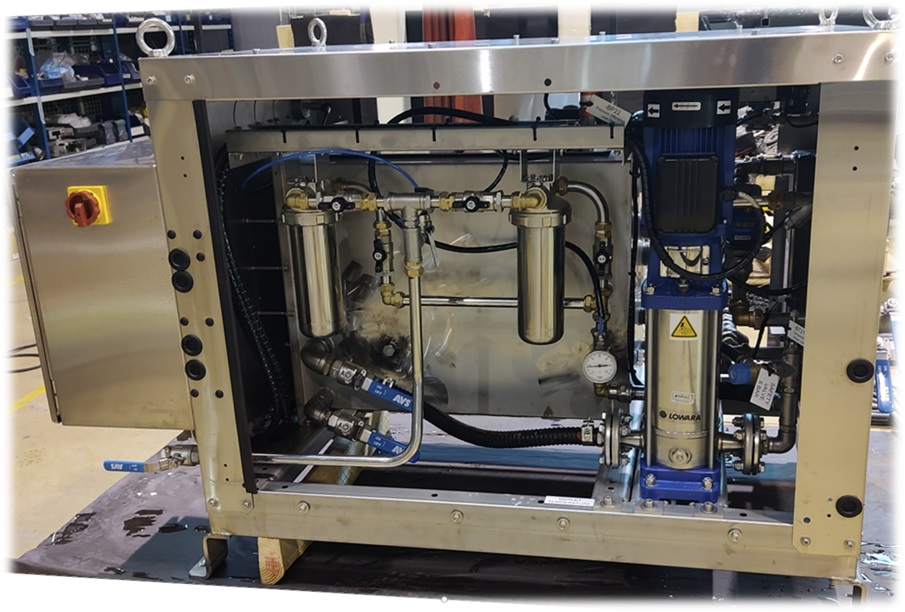 Water unit.