Fastpap News:
Celebration of the hundredth LineSprint cleaner at Fastpap Oy
Fastpap has received an order for hundredth LineSprint roll cleaner. LineSprint was developped by Fastpap in 2006 and has been a success ever since. Now after ca. 16 years, already 100 LineSprints are sold around the world.
The first LineSprints were delivered to paper machine's coater backing roll cleaning. Soon it was discovered that LineSprint is capable to clean any roll surfaces in a paper machine, like calander rolls, pope roller even drying cylinders.
The jubilee LineSprint will be delivered to paper machine in China, it is 8m wide and will clean coater backing roll. It represents the latest roll cleaning technology with a capability of intelligent "cleaning on production" method. Automatic online cleaning decreases web breaks and, by replacing manual cleaning, it increases work safety. Clean roll surfaces also helps to achieve consistent and flawless end-product quality.
Unique cleaning method
Fastpap LineSprint cleans the roll surface efficiently but gently with a rotating brush. An adjustable water jet can be used to enhance the cleaning. Such a small amount of water is used that it does not mark the web or alter its moisture profile.
It is possible to clean the whole width of the roll or only a certain part of it. All impurities detached from the roll surface, and any water used while cleaning, are vacuumed up and removed from the process. Efficient air doctors ensure surface dryness.
Individual solution guarantees optimal efficiency
Fastpap LineSprint is a standardized product which is always individually adapted to answer customer needs. For instance, the cleaning tool is selected according to the material and the specific requirements of the surface to be cleaned. Additionally, the cleaning and moving speeds of LineSprint are programmable.
An optional Roll Cleanliness Monitoring system based on machine vision enables roll surface cleanliness to be controlled during production, and the roll to be given a quick clean, when needed.
________________________________________________________________________________________________________________
Tasowheel has bought the majority of the shares in Fastpap Oy
Tasowheel Group Oy has today bought the majority of the shares in Fastpap Oy, which offers cleaning, cutting and measuring solutions for the pulp and paper industry. Fastpap Oy will continue its current business as an independent company, and Mr Jouni Saarteinen will continue as the CEO of Fastpap Oy.
Tasowheel Group Oy on tänään ostanut osake-enemmistön Fastpap Oy:stä, joka tarjoaa sellu- ja paperiteollisuudelle puhdistus-, leikkaus- ja mittausratkaisuja. Fastpap Oy jatkaa itsenäisenä yrityksenä nykyistä liiketoimintaa ja Fastpap Oy:n toimitusjohtajana jatkaa Jouni Saarteinen.
More information/ Lisätietoja:
Kari Sorjonen
Chairman/ Hallituksen puheenjohtaja
Tasowheel Group Oy
+358 400 637024
kari.sorjonen(at)tasowheel.fi
________________________________________________________________________________________________________________
Fastpap Oy, new address
Summer 2021 Fastpap Oy moved to new premises in Tampere, Finland.
Earlier facilities were getting too small and especially due to increased deliveries of Scienta QCS measurement frames it become necessary to find a place where is more space to move and handle big frames.
New Address is:
Fastpap Oy
Vesimyllynkatu 3
33310 Tampere, Finland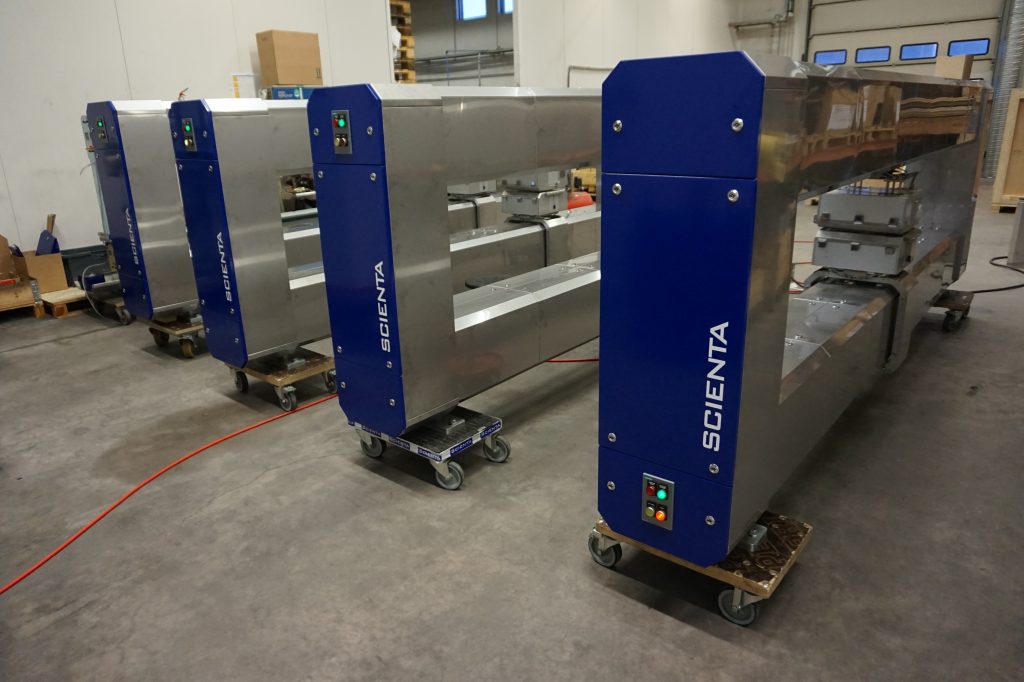 ________________________________________________________________________________________________________________
New Sales Director at Fastpap!
We welcome Jukka Ahlstedt as the new Sales Director for Fastpap and Scienta. Jukka has a solid background in the Paper Industry having been working for many years at Measurex, Lippke, Valmet and Tasowheel.
Tel: +358 50 4733131